Welcome to
Lubbock Sports Rehab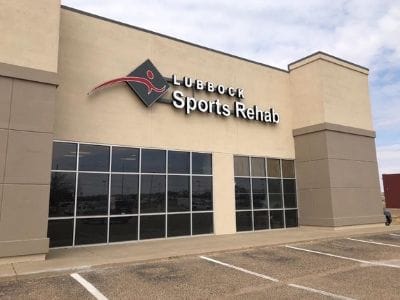 5044 Frankford Ave
Lubbock, TX 79424
Mon-Thurs: 8:00am – 6:00pm
Friday: 8:00pm – 12:00pm
About Lubbock Sports Rehab
Lubbock Sports Rehab is the official physical therapy clinic of Lubbock Sports Medicine. Lubbock Sports Rehab (formerly Sports and Industrial Rehab) has a long history of taking care of patient's rehabilitation needs.  From restoring function after surgery to recovering from an athletic injury, the people at Lubbock Sports Rehab get you back on your feet! The staff at Lubbock Sports Rehab combined have over 80+ years' experience in physical therapy and athletic training. They are familiar with your doctor's rehab protocols and have open lines of communication with the physicians to make sure you get the most appropriate rehab for your injury.  Although you have the option to receive physical therapy from the facility of your choice, we hope you choose to discover new health with Lubbock Sports Rehab!
Personalized Rehab
From professional athletes and collegiate athletes to grade school athletes and every weekend warrior and active adult in between, Lubbock Sports Rehab treats them all. Our experienced staff brings a holistic approach to the field of physical therapy. At Lubbock Sports Rehab, we get you back to your life's motion by tailoring your therapy to your specific needs. Come experience the difference at Lubbock Sports Rehab!
Physical Therapy & Athletic Training
We are highly specialized in the field of sports medicine. Our state of the art equipment and top notch training will guide you through each step of your recovery. Whatever your injury, your experience with the staff at Lubbock Sports Rehab will change your outlook on rehab as a whole. Rehabilitation, Prevention, Performance. Get your motion back at Lubbock Sports Rehab.
Nike Golf 360
GOLF IS A SPORT
NG360° FPS is a scientific process of analysis and training to enhance the athleticism and performance of golfers at all skill levels.
PERFORM IN ANOTHER DIMENSION
Effective and efficient analysis leads to effective and efficient training. In NG360° FPS, the test is the exercise, and the exercise is the test.
BETTER YOURSELF TO BETTER YOUR GAME
If you are looking to find that added advantage, NG360 is the program to get you there. Unique, specialized workouts work to improve YOUR specific game. One size does not fit all here. Better your results through this personalized program.
Gray Institute
What is Applied Functional Science? Applied Functional Science is the convergence of Physical Sciences, Biological Sciences, and Behavioral Sciences that consists of the Principles-Strategies-Techniques process for functional assessment, training and conditioning, rehabilitation, and injury prevention that is practical for any and all individuals regardless of age or ability.
Applied Functional Science is based on scientific truths that serve as the foundation of the process. These principles, integrated with neuromusculoskeletal Chain Reaction™ biomechanics, lead to powerful strategies that guide the decision-making process.
Applied Functional Science strategies are employed to properly and successfully manage transformational environments, utilizing effective and efficient techniques for desired purposes.
Our Staff
Excellence & Expertise in Rehabilitation
Our physicians have been at the top of their class with industry-leading care and high levels of specialization. That same level of care and expertise extends to our rehabilitation staff at Lubbock Sports Rehab!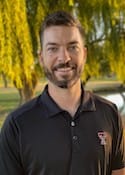 About Tanner
Tanner Richey joined Lubbock Sports Rehab in 2021 as a Physical Therapist. He is from of Gail, Texas, and prides himself on being a West Texas native his whole life. He graduated with a Bachelor of Science degree in Kinesiology from Angelo State University, upon graduation he then attended Texas Tech University and graduated with his Doctorate in Physical Therapy.
Tanner is married to his wife, Kami Richey, who is an Occupational Therapist at Trustpoint.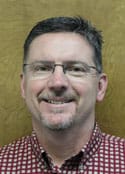 About Mark
Mark has been with Lubbock Sports Rehab for since 2013 and has brought his experience and orthopedic expertise to our practice. Mark graduated with his B.S. in Biology and Psychology from the University of North Texas then received his B.S. in Physical Therapy from Texas Tech University Health Sciences Center in 1993.
Mark has previously served as the Director at the Sports Medicine Center with South Park Hospital, Area Clinical Coordinator and Director for HealthSouth Rehability, and Owner of Rehab Source, INC, and Physical Therapist for Accolade Home Healthcare before joining Lubbock Sports Rehab.
He has achieved certification in numerous fields of continuing education en route to becoming an established therapist for Lubbock Sports Medicine and Lubbock Sports Rehab. Most recently, he has earned his Certification in Applied Functional Science from the Gray Institute in Adrian, MI.
Altogether, Mark has compiled 22 years experience in Physical Therapy and continues to seek out the most advanced technologies the field has to offer.
Mark is married to his wife Laura and has two daughters, Madeleine and Emiline Caffey.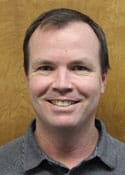 About Jon
Jon Murray comes to Lubbock Sports Rehab serving already as the Clinic Coordinator at Lubbock Sports Medicine. Jon is a licensed Athletic Trainer (LAT), Certified Athletic Trainer (ATC), and a Fellow of Applied Functional Science (FAFS) with the Gray Institute.
Jon is a Lubbock native graduating from Lubbock High School in 1992. He then attended Texas A&M University graduating in 1997 with his Bachelors of Science and Graduated Texas Tech University with his Masters in Athletic Training in 2001.
Jon's work history includes serving as the Men's Basketball Athletic Trainer at Texas Tech University from 1997-2011 which included being a part of the Bob Knight and Pat Knight staffs. Jon has also been a part of Lubbock Sports Medicine's Outreach AT Services working with Abernathy High School from 2011-2013.
Jon is married to his wife, Karie and they have two kids: Kara and Emery.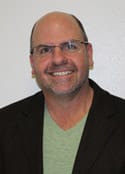 About Kerry
Kerry Wimberly has been a mainstay in the Lubbock Community since being a founding partner in Sports and Industrial Rehab in 1989, which eventually became Lubbock Sports Rehab. Being a Lubbock native, graduating from Coronado High School and eventually Texas Tech in 1985, Kerry is an established authority on the pulse of Sports Medicine in Lubbock.
Kerry also holds his National Certificate from the National Athletic Training Association, as well as, a Fellowship in Applied Functional Science from the Gray Institute that has provided his patients with innovative and progressive strategies to the field of physical therapy. He also specializes in golf performance training as a certified Nike Golf 360 Movement Specialist.
Kerry continues to work with local professional and collegiate athletes with functional injury recovery, movement restoration, and sport-specific performance training. He currently serves as a performance consultant to the Texas Tech Men's Golf Team working closely with the coaching staff to improve and elevate the athletes' performance on the course. Kerry has also serves as the Athletic Trainer for Trinity Christian Varsity Athletics (2013-current) and formerly Smyer High School Athletics (1996-2013).