Lubbock Sports Medicine proudly serves the Lubbock community and the South Plains by hosting Saturday Morning Injury Clinics for our student athletes. Physicians provide their services at no charge. The only charges assessed will be for X-rays, bandages, splints, casts, braces, and other items as needed. This clinic is designed to serve only acute injuries sustained during the athletic participation from Thursday and Friday night contests. All other patients will need to seek a formal appointment in office to aide in maximizing individualized treatment and a plan of care.
Please arrive at 8:00am for Check-in. The clinic will start at 8:15am and close at 10:15am prompt. Student-athletes are seen on a first come, first serve basis.
Complete the online patient registration.
Please bring an ID/Driver's License and current insurance card.
A parent, guardian, or coach/athletic trainer must accompany the student-athlete (one guest per patient allowed).
Student insurance accident claim form must be completed by a coach/athletic trainer/administrator.
Services Provided include:
Immediate Care
Injury Education
Return to Play Mapping
Advanced Diagnostic Imaging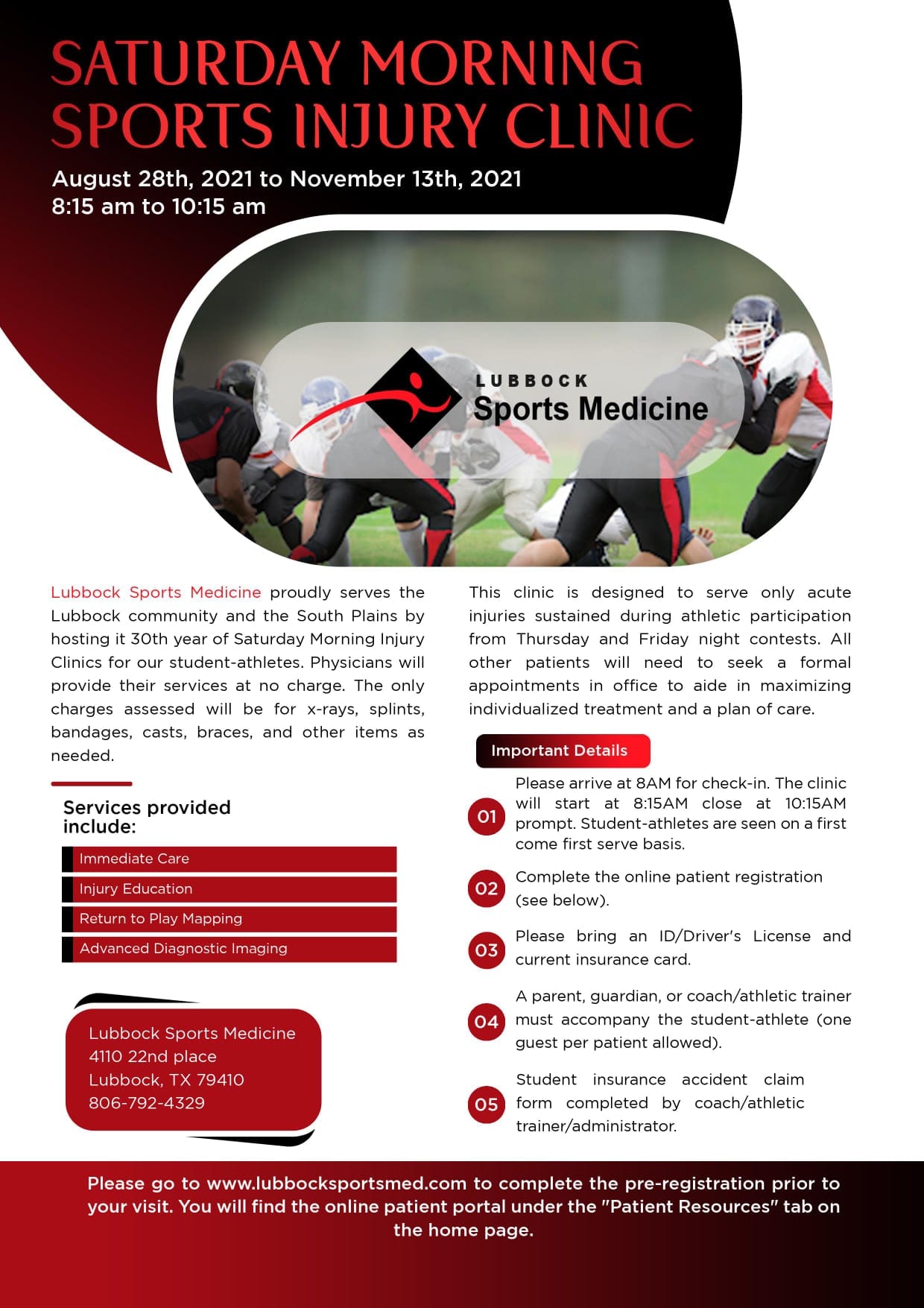 August 28 – November 13, 2021